Buena Vista ISD had students compete in 4H and represented earning a trip to state 4H in the Food Challenge Competition. We are extremely proud of you! #ALLIN #LonghornNation #TheseKiddosCanCook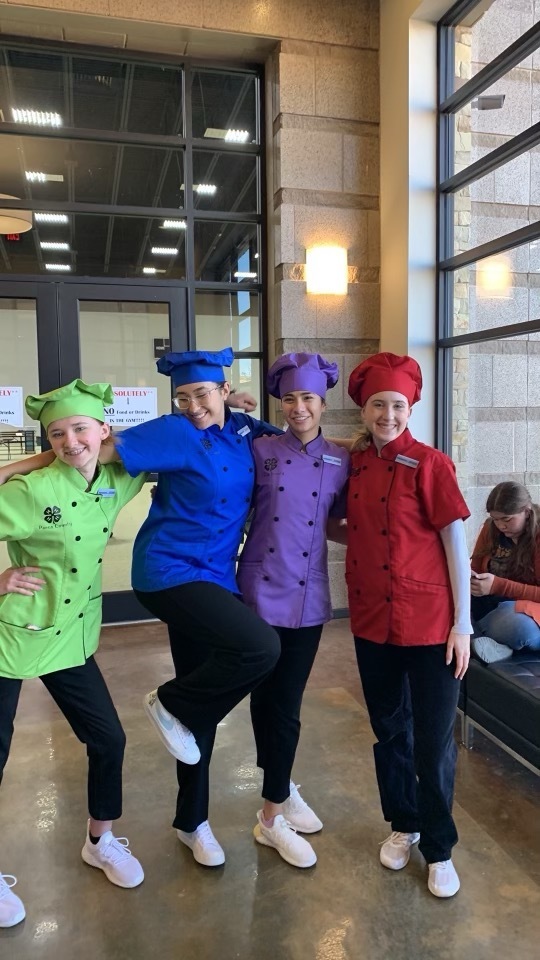 Hey Longhorn Nation! If you haven't noticed we have had some materials moved onto the parking lot. This material is for the roofing project. Please make sure that you are aware of the material and workers that will be working this project. If you have any questions, reach out to Mr. Kyle at the district office! #ALLIN #LonghornNation #RaiseTheRoof
Buena Vista Pre-K - 3rd grade Presents CRAZY CHRISTMAS Thursday December 15, 2022 @ 6:30 p.m.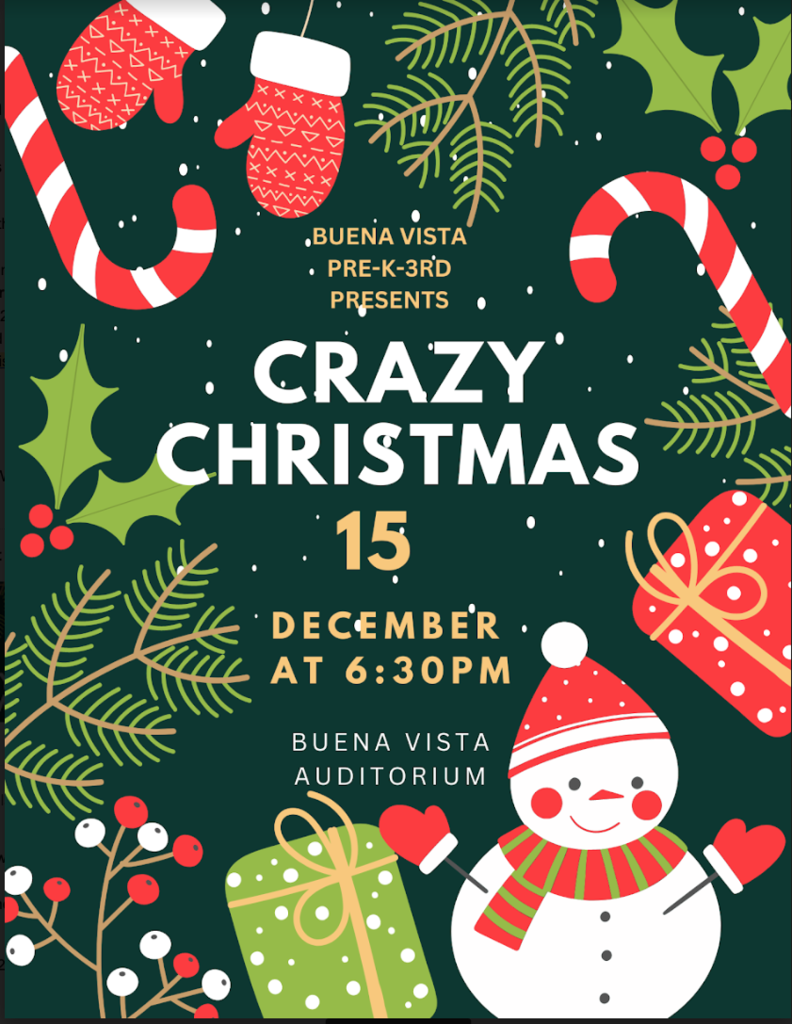 Christmas Activity 12 Days of Christmas
The HS girls bball game against Ozona on Tuesday (11/22) has been canceled due to sicknesses.

Cristina Flores and James Tinkler went to Area today and represented the Buena Vista FFA well!  Cristina received 9th place in the Senior Spanish Creed and James received 12th place in the Senior Creed!
Buena Vista Send Off. Good Luck LongHorns's Hook'em Horns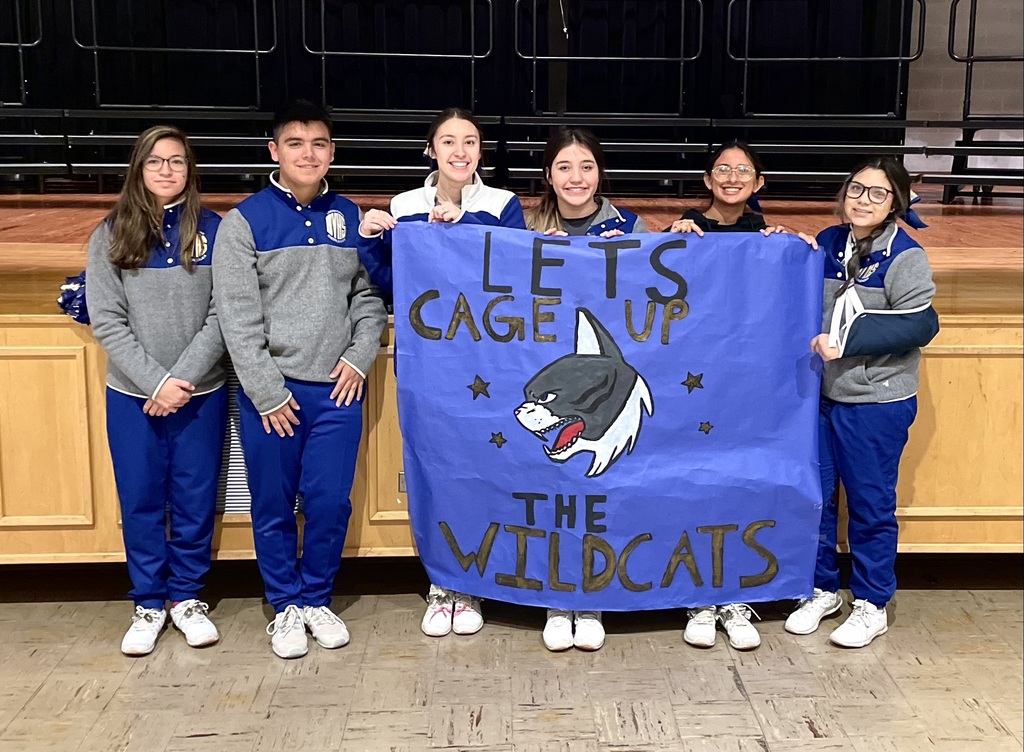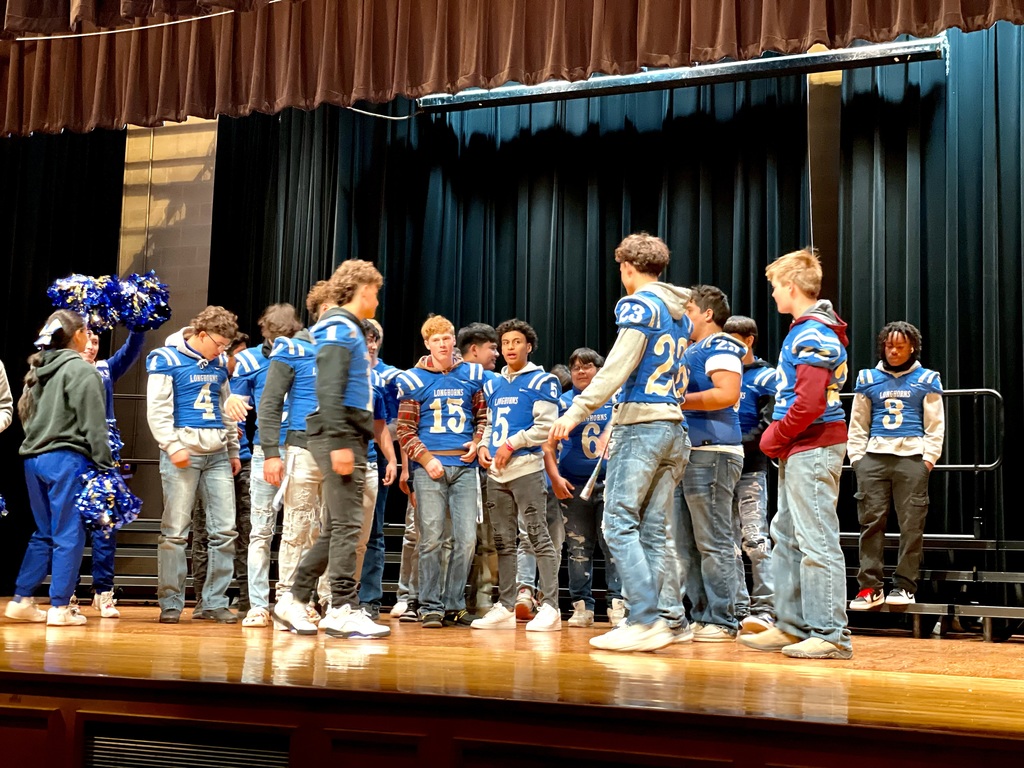 If you ordered a turkey from the Buena VIsta FFA, you may pick up your order today from 8am-2pm or tomorrow from 12-2pm at the BV Ag Building.

The Seniors had a field trip to the Globe Theater in Odessa Texas.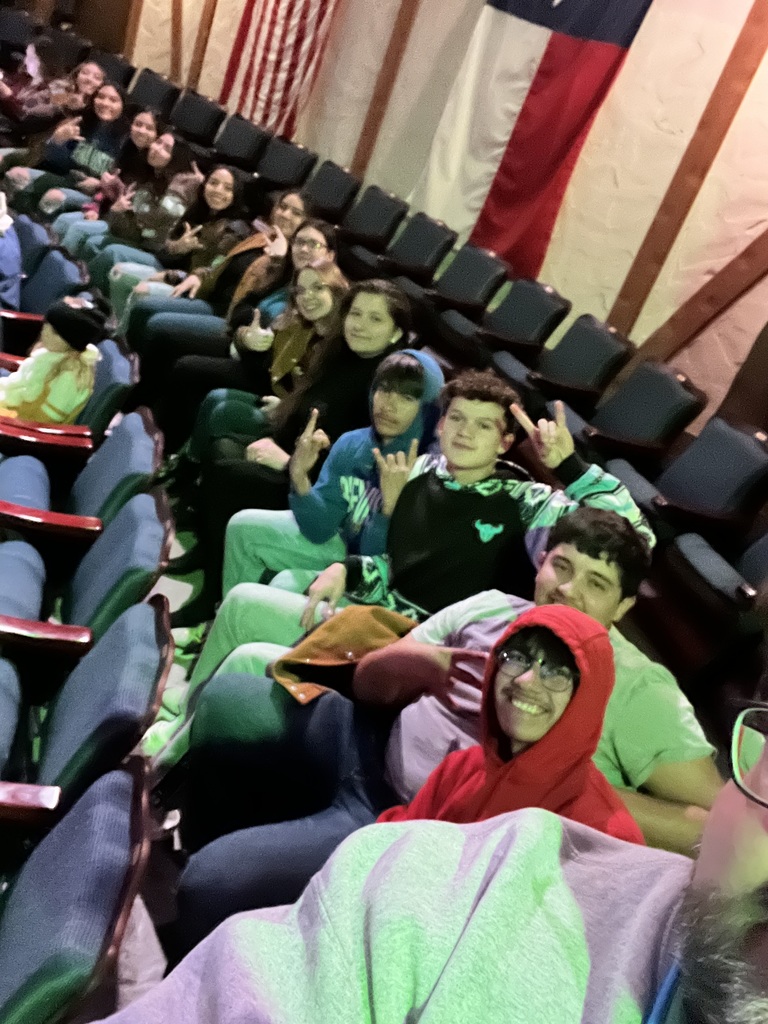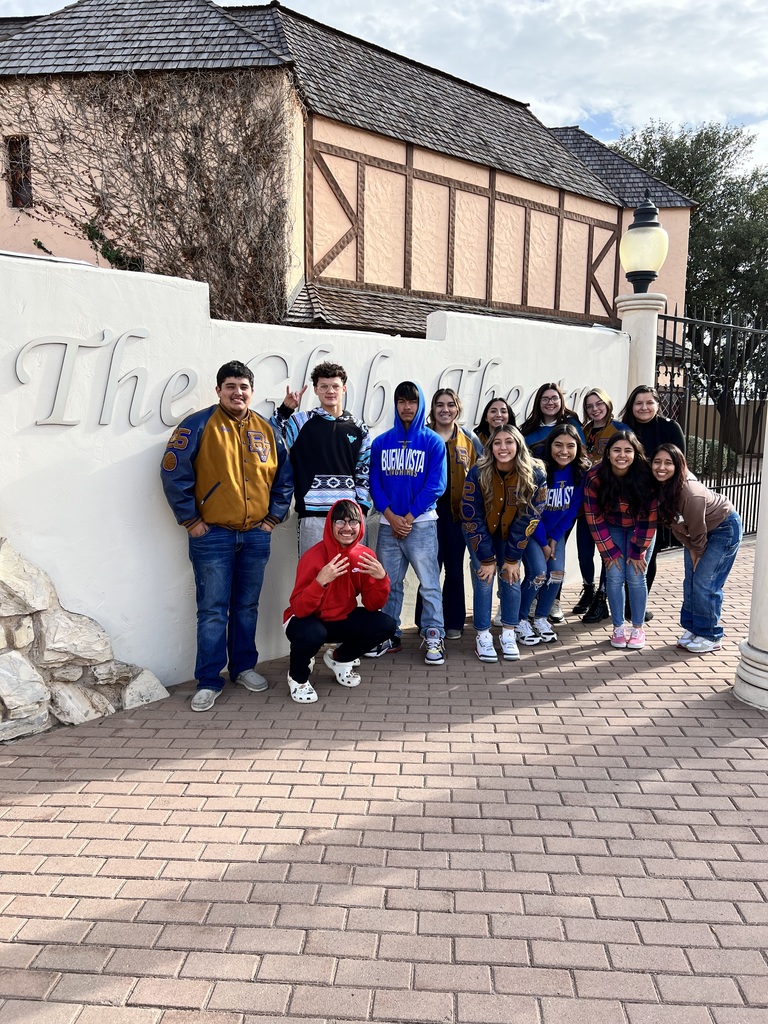 Please have updated immunization records turned in to the office asap! Letters were sent and parents of students on the list have been contacted directly. Any student without updated records, on the morning of November 28th, will not be permitted to attended classes until immunizations are up to date. Please call me if you have any questions! Thank you for your efforts in keeping our kids healthy!
BVISD will have Thanksgiving Break beginning Monday, November 21th through Friday, November 25th. Buses will run on their regular schedule on Monday, November 28th. We will have early dismissal on Friday November 18,@1:00 p.m.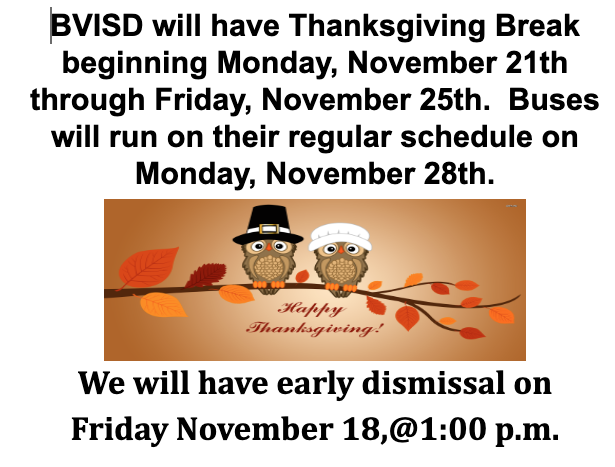 Hey Longhorn Nation, The FFA chapter here at Buena Vista has always been a huge part of the community. This year, as announced before, we have 2 students in FFA going to Area for the FFA Creed. Mr. Pettigrew pulled them aside to show support for their efforts.
https://youtu.be/e-YlpiByBWM


Hey #LonghornNation! We will have a fan bus for this Friday's game in Garden City. This will be on a first come first serve basis. There will be a signup sheet in the campus office. BVISD will provide transportation only. The entrance fee of $5 - Adults & $2 - Students will not be covered. We also encourage you to bring extra money for concession stands and one stop on the way home. If you have questions, please call the school!

Congratulations to your Jr. High Lady Longhorns. They defeated Rankin 36-22! Way to go ladies! #Allin#KeepGrinding

Shakespeare Globe Itinerary: 11-16 and 11-18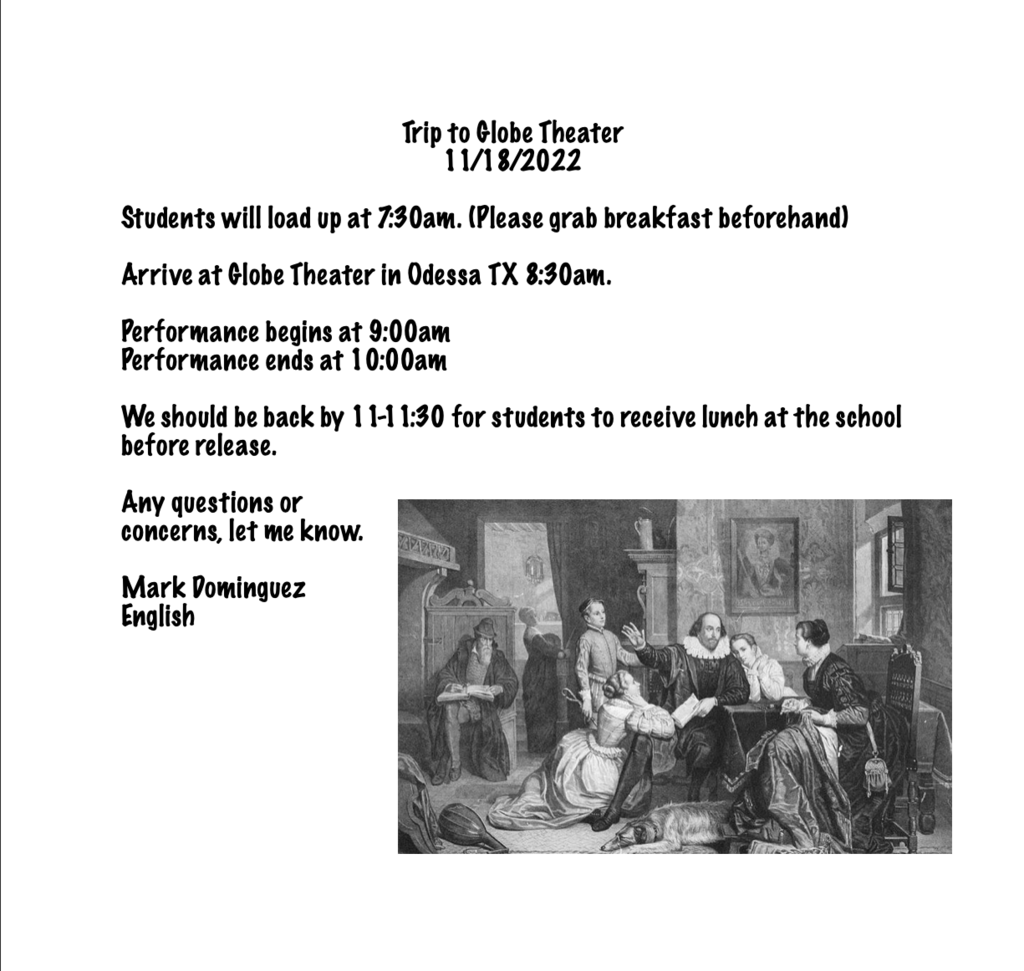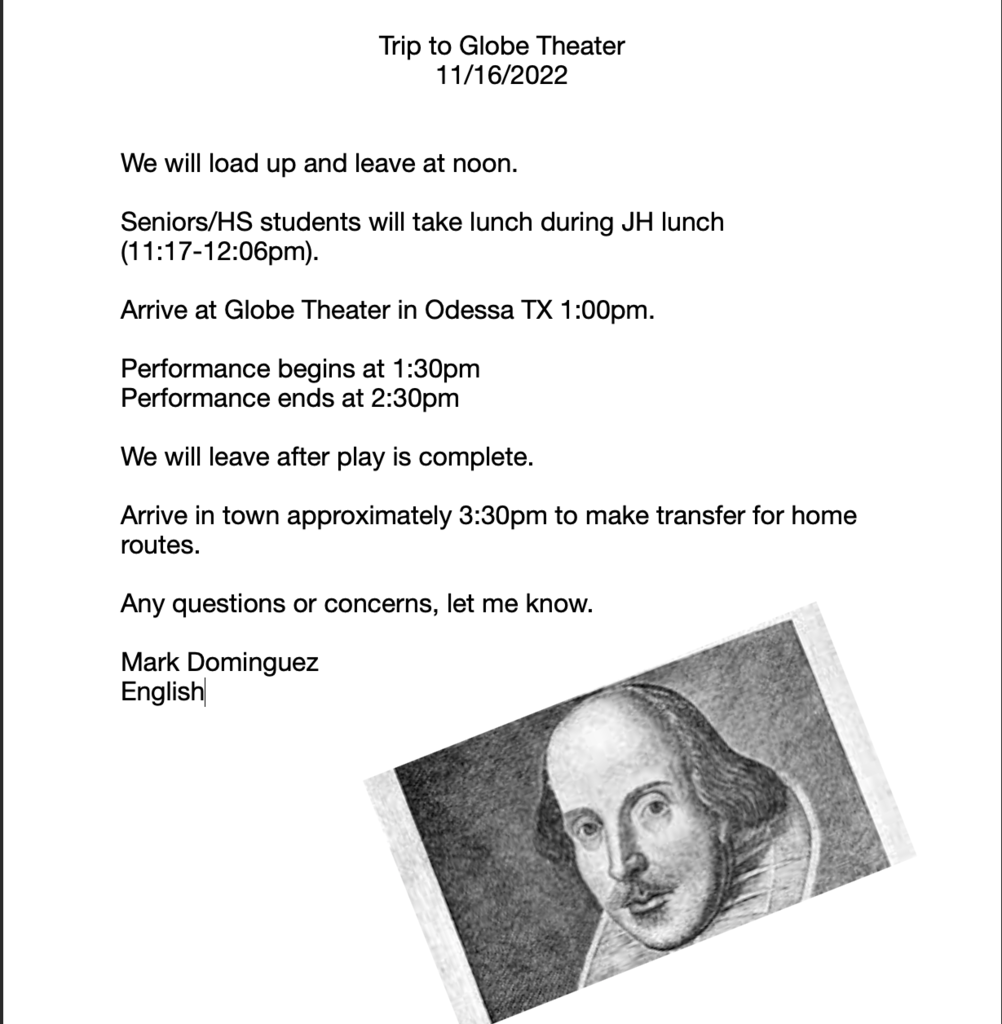 Pictures from last week's UIL contest in Lubbock!! Phillip Martinez 4th Place, Number Sense Marcus Martinez 5th Place, Number Sense Michal Behm 6th Place Ready Writing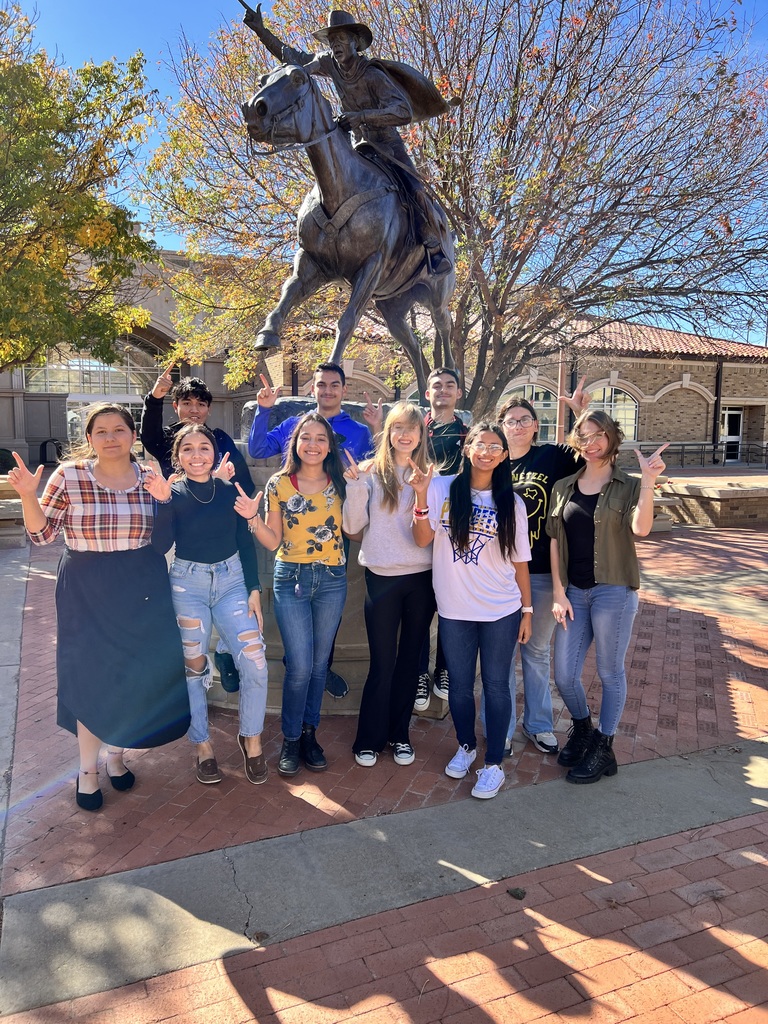 A big shout out to Cristina and James for making it to Area today in the Big Bend District LDEs FFA Competition!! Results as follows: Spanish Senior Creed Cristina Flores - 1st Place(Area Qualifier) Senior Creed James Tinkler - 2nd Place(Area Qualifier) Destiny Jurado - 4th Place Dayanna Mandujano - 5th Place Greenhand Creed Cody Schoenfeldt - 8th Place Vida Flores - 12th Place Job Interview Whitney Tarin - 4th Place Senior Quiz Team - 8th Place Destiny Jurado, Aiden Lopez, Cristina Flores Radio Broadcasting Team - 8th Place Kiele Sickler, James Tinkler, Jobey Jurado Radio Broadcasting Team - 9th Place Reagan Duckett, Whitney Tarin, Cody Schoenfeldt