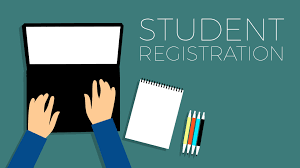 PK & All Student Registration
Mark Dominguez
Monday, May 17, 2021
Online Registration Begins: Monday, May 17, 2021- Ends: Friday, June 18, 2021
https://www.bvisd.net/registra...
To be eligible for Pre-K students MUST be 4 on or before September 1.
In order for Transfer Students to be considered for enrollment, parents must submit a transfer application (located at www.bvisd.net) prior to enrollment; the registration process can begin upon approval.
Transfer students must be approved before being enrolled to BVISD!
Create an account & submit a new student enrollment. Click on the link below for more information
https://ascenderportal.esc18.n...
Should you need further assistance, call Mrs. Kim Dominguez at the district office at 432-536-2225, Ext. 301 OR
email kdominguez@bvisd.esc18.net
Once you register your student online you will need to bring all the following to the campus office OR
email to kdominguez@bvisd.esc18.net
Birth Certificate…(Official courthouse copy-not hospital copy with footprints)
Social Security Card…(Original card or non US citizen passport)
Immunization Record…(With up to date shots from health department or doctor's office)
Legal Guardians Driver's License…(Must be a valid license or state issued picture ID card)
Proof of Guardianship…(Guardians name on the birth certificate or court documents)
Proof of Residence…(Utility bill, copy of mortgage, or rental agreement for their address in the legal guardians name)
Utilize the help link provided below for assistance.
Ascender Parent Portal-Parent Guide Help Link.
https://help.ascendertx.com/parentportal/doku.php/academy/parent