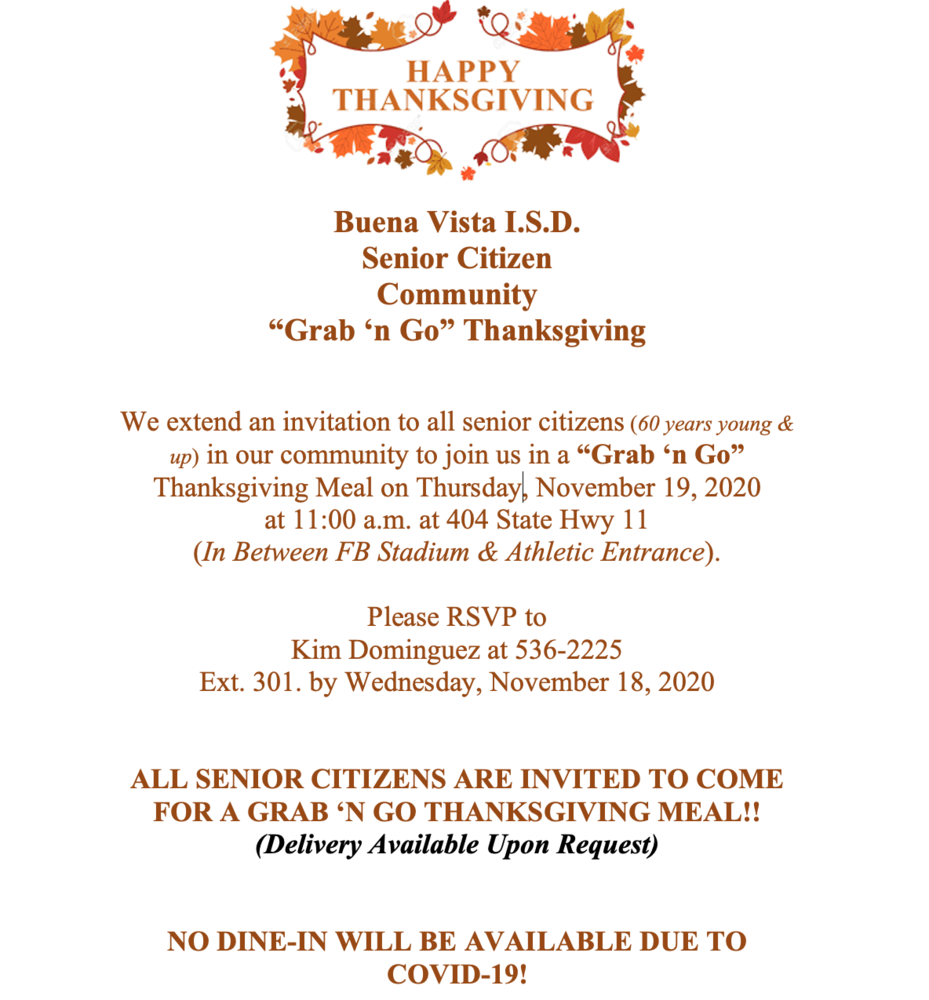 Senior Citizen Thanksgiving-"Grab 'n Go"
Mark Dominguez
Friday, November 06, 2020
We extend an invitation to all our senior citizens (60 years young & up) in our community to join us in a "Grab 'n Go" Thanksgiving Meal on Thursday, November 19, 2020 at 11:00 a.m. at BVISD in between the football stadium & athletic entrance. Please RSVP to Kim Dominguez at 432-536-2225 x. 301 by Wednesday, November 18, 2020.