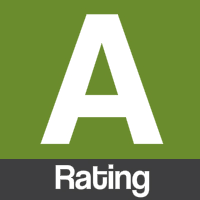 TEA Releases the Accountability Ratings
Mark Dominguez
Friday, August 16, 2019
The TEA has released accountability ratings for schools across the State of Texas. The ratings track the progress of school districts from year-to-year. The accountability ratings focus on three key categories; student achievement, school progress and closing the gaps.
Buena Vista ISD received an overall score of A. That marks and improvement for BVISD who received an overall B rating in 2018 last year.
"The ratings for BVISD show gains in all components of the state accountability system, and that is exceptional! I am very proud for our Students, Faculty & Staff, and Leadership team! The hard-work they put in daily has paid off! Our goal is to continually improve and ensure that we are meeting the needs of our students." added Superintendent Mark Dominguez.
Explore the full ratings here: https://txschools.gov/