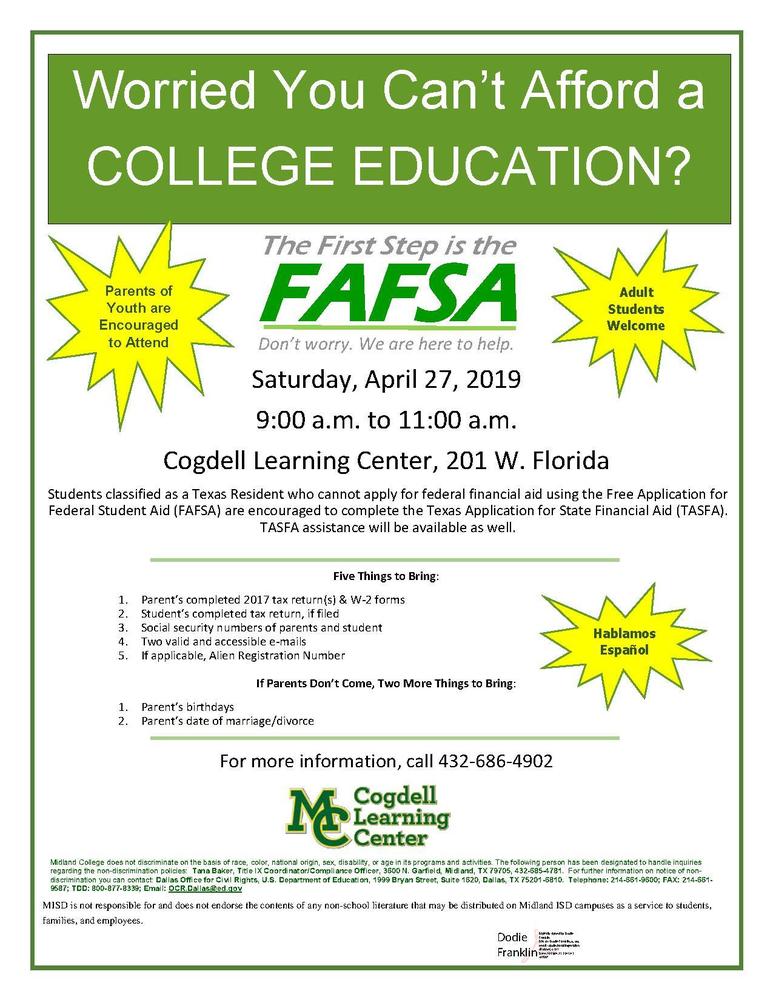 MC FASFA
Mark Dominguez
Friday, April 26, 2019
FAFSA Assistance
If you know anyone interested in assistance to complete the Free Application for Federal Student Aid (FAFSA), please forward this e-mail to them.
The FAFSA is the first recommended step to receive financial assistance for college.
The assistance will occur at the Midland College Cogdell Learning Center
Saturday April 27th
between the hours of 9:00 a.m. and 11:00 a.m.
The Cogdell Learning Center is located at 201 W. Florida, Midland.
This service is FREE and se habla Español.
Individuals attending should bring the items noted on the attached flier.
For more information please contact Alfredo Chaparro at 432-686-4910 or achaparro@midland.edu